Our values
Young in outlook
We bring energy and a fresh approach to everything we do.
Drawn to ideas
We embrace innovation, look for the next possibility and provide thought leadership.
Supportive
We build relationships, we're there to help.
Practical
We deliver great service beyond just the requirements; we'll find ways to go further to support clients.
1979
The firm is born
Based in East Putney and set up by Brian Capstick.
1990
A growing firm
Headcount of 62
2008
Inside out
Birmingham office opens
2010
Niche firm of the year
Revenues of £26.4m
Relocation of London office to Wimbledon
2011
Yorkshire expansion
Leeds office opens
2013
More than just the law
We enter the Housing sector
2015
South coast re-location
We relocate our Southampton office to Winchester
2017
One step ahead
Revenues of £37.5m
New senior leadership team announced

Our senior leadership team
Why Capsticks?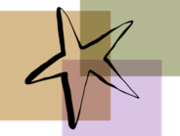 Capsticks and the Mindful Business Charter


Wellbeing and good mental health is a key part of our strategy. We signed the Mindful Business Charter to support mental health well being and remove unnecessary sources of workplace stress as well as promote better mental health and wellbeing in the legal community.

The pillars of the Charter include:

Openness and respect

Smart meetings and emails

Respecting rest periods
Mindful delegation

Learn more about our journey to good mental health and wellbeing here, and more information about the Charter is available on their website: https://www.mindfulbusinesscha...
We believe that openness and respect is at the heart of everything we do
Making an impact in our local communities
We believe we have a responsibility to contribute to our community. Often the people our clients are working for are the more vulnerable or less well-off in society. By putting something back we also gain a better understanding of the people who may benefit from our legal work too. We're also committed to make our practices as environmentally sustainable as possible.
What our clients say about us
Capsticks' strength comes from the leadership of the senior partners and the care which has gone into assembling a team of bright lawyers, who are motivated and work well together in a challenging environment.