Our purpose is to deliver results that matter, putting people first, doing the right thing and at all times forward thinking.
We aim to be the firm of choice for organisations who work to make a difference. Whether you provide health or social care, develop or manage social housing, deliver emergency services, or regulate complex professions, we're able to help you to deliver services to your communities.
With over 40 years' experience across the full range of legal services, we have resolved some of the most ground-breaking, high-value and politically sensitive cases in the UK. We deliver commercial, market-driven solutions that reflect the unique pressures faced by our chosen sectors.
Our lawyers are the go-to advisers in your markets, aiming to be the teams that you want by your side, to help you and your communities thrive. We work as one team and share ideas, so you'll get the help you need quickly. We aren't afraid of challenging ourselves or learning from mistakes, always striving to do the right thing for our clients.
Like the organisations we represent, making a positive impact on people's lives is important to us, and the work we do means just that, speaking up for fairness and inclusion; and treating all clients, employees and stakeholders with kindness and respect.

Our values
People first
How we treat clients and each other says everything about who we are. Decency, respect, fairness and inclusion are what we live by.
Doing the right thing
We review all angles and challenge ourselves to do the right thing, even if the right thing isn't easy.
Forward thinking
We listen and proactively plan for what's ahead, seeking new ideas and being thoughtful to the needs of the people we work with.
Accreditations
Living Wage Employer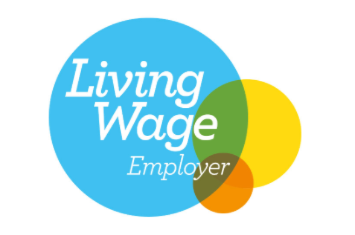 Living Wage Employer
We're committed to ensuring that all of our salaries and contractor rates are fair. As an employer who recognises the real cost of living, in 2019 Capsticks became an accredited Living Wage Employer.
Best Companies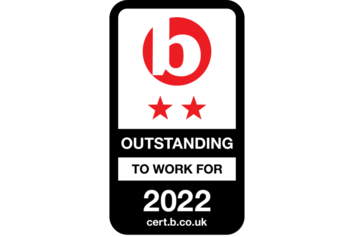 Best Companies
Best Companies found that Capsticks is an "outstanding place to work" for 2022, awarding a rating of two stars out of a possible three, with many areas already rated at their highest "world class" level (three stars).
Making an impact in our local communities
We believe we have a responsibility to contribute to our community. Often the people our clients are working for are the more vulnerable or less well-off in society. By putting something back we also gain a better understanding of the people who may benefit from our legal work too. We're also committed to make our practices as environmentally sustainable as possible.
What our clients say about us
Capsticks' strength comes from the leadership of the senior partners and the care which has gone into assembling a team of bright lawyers, who are motivated and work well together in a challenging environment.