Capsticks is a leading UK law firm providing specialist legal advice to the health, housing, regulatory and social care sectors; acting on some of the most ground-breaking, high-value and politically sensitive cases from our offices in Birmingham, Chorley, Leeds, London and Winchester.
Founded over 40 years ago, Capsticks has grown from a niche healthcare practice in Putney to a national full-service firm who are well regarded for our commercial, market-driven solutions in our chosen sectors. We represent clients from a diverse range of organisations (both public and private sectors) which includes all forms of NHS organisations, governmental and regulatory bodies, local authorities, social housing and registered providers, insurers, defence organisations, private healthcare providers, charities and primary care providers.
Like the organisations we represent, making a positive impact on people's lives is important to us, and the work we do means just that. We pride ourselves on 'The Capsticks Way'—being world-class in the professional services we provide; taking a commercial approach; and treating all clients, employees and stakeholders with kindness and respect.

Our values
Young in outlook
We bring energy and a fresh approach to everything we do.
Drawn to ideas
We embrace innovation, look for the next possibility and provide thought leadership.
Supportive
We build relationships, we're there to help.
Practical
We deliver great service beyond just the requirements; we'll find ways to go further to support clients.
Why Capsticks?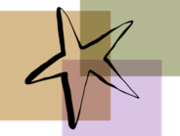 Making an impact in our local communities
We believe we have a responsibility to contribute to our community. Often the people our clients are working for are the more vulnerable or less well-off in society. By putting something back we also gain a better understanding of the people who may benefit from our legal work too. We're also committed to make our practices as environmentally sustainable as possible.
What our clients say about us
Capsticks' strength comes from the leadership of the senior partners and the care which has gone into assembling a team of bright lawyers, who are motivated and work well together in a challenging environment.