Why Capsticks?
Diversity & Inclusivity

We take a proactive approach to diversity to ensure all of our people are recognised for their unique talents and skills. We have a very open and welcoming culture with robust recruitment procedures and compulsory diversity training.


Find out more

Corporate social responsibility

Our trainees are usually the first to get involved in the variety of corporate social responsibility activities the firm has on offer.

Whether it is helping elderly Wimbledon residents get to grips with new technology, mentoring children and young adults in Leeds and Birmingham or serving up meals to the homeless in Winchester, we value making connections with our local community. We also hold lots of charity events, such as the competitive football and netball tournament, and love any excuse for a bake off.

Find out more

The training process

Our trainees rotate every six months through our various legal divisions. and as a trainee you can gain experience in the following areas of law:

Clinical Law including medical negligence claims, advisory and inquests
Housing including housing development and housing management
Real Estate
Employment
Commercial
Litigation
Regulatory

Our HR team meet trainees halfway through each seat in order to identify seat preferences for the next rotation.

Where possible, we will support qualification as soon as possible for those who have relevant paralegal experience that can form part of their period of recognised training.

Who should apply?

We are committed to recruiting the best people to maintain our market leading position. We welcome applications from candidates who are either on course for or have achieved at least a 2.1 (or equivalent) in their undergraduate degree. We also expect candidates to be able to demonstrate they are committed to a career in our specialist sectors and to be highly driven, but well rounded, team players, with good problem solving and communication skills.

How to apply

The application process for training contracts has now closed. We will update the website with details of our application process for 2021 in spring 2020.

If you are interested in becoming a Trainee Solicitor at Capsticks, we recommend joining the firm as a paralegal and you can review current vacancies here, as we regularly recruit Trainees from our Paralegal team, and don't always open to external applications.
Show all
Hide all
Life as a trainee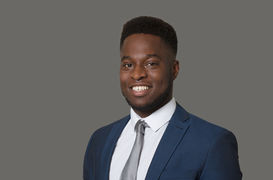 Ahmed Akapo
Trainee solicitor
Ahmed shares his experience as a trainee and his advice to future trainees hoping to join Capsticks.
Read more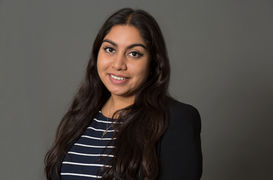 Lily Chakrabarti
Trainee solicitor
Lily shares what the typical day of trainee looks like, what she enjoys doing, and her advice for those looking to apply for a training contract at Capsticks.
Read more
BIUCAC

BIUCAC, the largest commercial awareness competition, was established to provide opportunities for non-Russell Group students to develop commercial awareness and to highlight the overlooked talent at these law schools. This exclusive event is designed to enhance the CVs of the contestants and to provide them with 20 valuable prizes at top City law firms. Non-Russell group students have the skill, perseverance and commercial awareness to be successful in City law firms; BIUCAC is simply providing a platform for students to showcase their talent.