People First at Capsticks
We're always looking for bright, talented people who can add something special to our organisation. And in return, we will develop them to achieve their potential. As a firm, we focus on legal work that makes a difference to people's lives. So we tend to attract people who want to do some good, as well as enjoy a rewarding career in a leading law firm. Whether you're starting out in your career or you're an experienced professional, we'll stretch your abilities (in a good way). You'll be working with top legal brains who advise on some of the most complex, controversial and politically sensitive matters in the country.

Motivated Teams
At Capsticks we're a people first business and that's reflected in our Motivated Teams strategy, which is all about how we give our people the best possible opportunity to thrive and succeed.
Click here to read more
Early Careers Development
We believe that everyone should have the opportunity to develop to their full potential, which is why we offer a range of routes into Capsticks, and indeed the legal sector.
Find out more here
Have the experience or looking to join as a trainee?
Experienced hires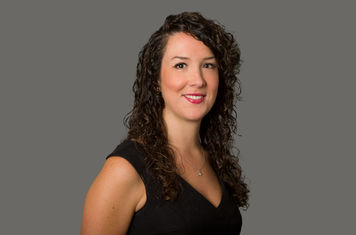 Experienced hires
Capsticks offer exciting opportunities for experienced lawyers who want to make a difference both to their communities and careers.
Trainee solicitors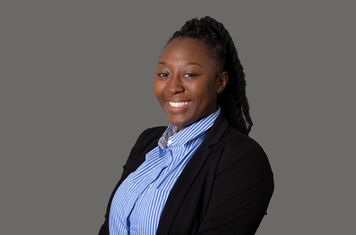 Trainee solicitors
Capsticks are market leaders in public sector law. From health to housing, education to emergency services, we're looking for graduates who want to be part of a team that makes a difference to people's lives.
Our rewards and benefits
25 days holiday per annum (increasing with service)
Flexible working and an agile working culture
Bonus schemes for fee earners and Capsticks Business Services
Up to 5% contributory pension scheme
Life assurance
Income protection insurance
Private medical insurance
Enhanced maternity, paternity and adoption pay
Interest free season ticket loan
Candidate referral scheme
Corporate gym membership scheme
Cycle to work scheme
Electric car scheme
A flexible benefits scheme
Volunteering and pro bono opportunity
Buy holiday
Reflective Practice Forums
Mental Health First Aiders
Family friendly offerings including enhanced leave policies
Maternity coaching
The Capsticks Academy - our virtual learning hub for personal growth and career development
Our values
People first
How we treat clients and each other says everything about who we are. Decency, respect, fairness and inclusion are what we live by.
Doing the right thing
We review all angles and challenge ourselves to do the right thing, even if the right thing isn't easy.
Forward thinking
We listen and proactively plan for what's ahead, seeking new ideas and being thoughtful to the needs of the people we work with.
Capsticks is an inclusive employer
Equity, Diversity and Inclusion
We value diversity and we're committed to creating an inclusive and supportive working environment where everyone is able to be themselves and reach their full potential. We have an EDI strategy and plan that we're really passionate about. You can read all about it, here.
Priorities for us include; positive action to improve diversity in leadership; recruiting and retaining the best people in an inclusive way; and celebrating the diversity of our people and the clients we represent, with a unique programme which combines education with fun – and food!

Employee Network Groups
Our Employee Network Groups provide an opportunity for people to share their experiences, to learn from each other, and to increase awareness and understanding of different identities in the workplace.
We have 4 Diversity and Inclusion Employee Network Groups (ENGs) – Prism (LGBT+), CREATE (race and ethnicity), Shine (mental health, wellbeing, disability and medical conditions) and OWN (women including trans and non-binary people and allies).
Good governance
That's about important things such as having an open, honest and supportive reporting culture.
Environment
We're well on the way to becoming a carbon net zero business by 2024. Here, you can read all the commitments we've made in our environmental and sustainability plan.
Inclusive recruitment
As a firm, we're committed to providing equal opportunities for all and therefore we welcome the unique contributions that you can bring in terms of your education, background, culture, ethnicity, race, nationality, sex, sexual orientation, gender identity, age, disability, neurodiversity, religion and beliefs.
We will make reasonable adjustments to our application and interview process to ensure that you have the best chance of success. We understand that there's not a "one size fits all" approach to adjustments so our team will work with you individually to understand more about your requirements. If you have any questions please contact our recruitment team on [email protected] .
In 2022 Capsticks achieved a 2 star accreditation from Best Companies, the specialists whose recognition programme is the standard for workplace engagement. The Best Companies accreditation is really important to Capsticks as it focuses on the trust and value we place in our people, their wellbeing and their careers.
Capsticks is an agile firm and is open to conversations about flexible working.