What we offer
Our apprenticeships are available in the Employment & Pensions and Housing & Regeneration teams. We offer a supportive and collaborative environment where you can learn from qualified industry experts and develop both your professional and personal skills.
As an apprentice, you will spend four days a week working alongside your team, gaining valuable work experience under the supervision of our experienced fee-earners, the remaining day will be dedicated to formal study.
Our apprenticeship study programme is provided through BPP University and the pathway to qualification typically takes six years, which is the same amount of time it would take you to qualify through the traditional university route.
The first stage of the programme is completing the Level 3 Paralegal Apprenticeship which takes approximately two years. Upon successful completion of the Paralegal Apprenticeship, and subject to your performance overall, you may be eligible to continue onto the Level 7 Solicitor Apprenticeship, which takes four years to complete, and includes the Solicitors Qualifying Exam (SQE) training and assessments.
All your training and assessments are paid for by Capsticks.
What we're looking for
We're looking for bright and talented people, who are committed to embarking on a career in law and want to be part of a team delivering results that matter.
To be considered for the apprenticeship programme you will need:
5 GCSEs including maths and English Grade C/4 and above
3 A-Levels at BBC or Equivalent (112 UCAS points).
Our 2023 applications have now closed, but please do check back again in March to apply for our 2024 cohort.
Life as an apprentice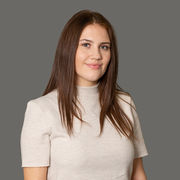 Caira Baker
Caira shares her experience as a legal apprentice and her advice to future trainees hoping to join Capsticks.
Read more